Descriptions
Amoxil (Amoxicillin) Dosage
When it comes to taking Amoxil (Amoxicillin), understanding the proper dosage is crucial for effective treatment. The correct dosage of Amoxil depends on various factors, including the age and weight of the patient, the severity of the infection, and any other underlying health conditions.
For adults and children over 12 years old, the typical dosage for most infections is 250-500 mg every 8 hours or 500-875 mg every 12 hours. However, it's important to note that your healthcare provider will determine the exact dosage based on your specific condition.
For children under 12 years old, the dosage is typically based on their weight. The recommended dose is usually between 20-45 mg per kilogram of body weight per day, divided into multiple doses.
It's crucial to follow your healthcare provider's instructions regarding Amoxil dosage carefully. Taking too little may not effectively treat the infection, while taking too much can increase the risk of side effects.
Remember to take Amoxil with a full glass of water and at evenly spaced intervals throughout the day to maintain a consistent level in your bloodstream. If you miss a dose, take it as soon as you remember unless it's almost time for your next scheduled dose.
Always consult with your healthcare provider or pharmacist if you have any questions or concerns about Amoxil (Amoxicillin) dosage. They will provide you with personalized guidance based on your specific needs and ensure that you receive optimal treatment for your condition.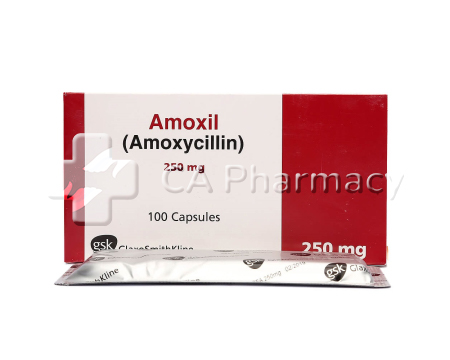 Amoxil (Amoxicillin) Side effects
Amoxil, also known as Amoxicillin, is a widely prescribed antibiotic that is used to treat various bacterial infections. While it is generally considered safe and effective, like any medication, it can have potential side effects that users should be aware of.
One common side effect of Amoxil is gastrointestinal distress. This may include:
Symptoms such as nausea;
Vomiting;
Diarrhea and abdominal pain;
It is important to note that these symptoms are usually mild and temporary in nature.
In some cases, individuals may experience an allergic reaction to Amoxil. This can manifest as a rash, itching, swelling of the face or throat, difficulty breathing or swallowing, or even anaphylaxis - a severe and potentially life-threatening reaction. If any signs of an allergic reaction occur while taking Amoxil, immediate medical attention should be sought.
Another potential side effect of Amoxil is the development of antibiotic-associated diarrhea. This occurs when the medication disrupts the natural balance of bacteria in the gut and allows for the overgrowth of harmful bacteria such as Clostridium difficile (C.diff). Symptoms may range from mild diarrhea to severe colitis.
Less commonly reported side effects of Amoxil include:
Headache;
Dizziness;
Vaginal itching or discharge (in women), and changes in taste sensation
It's important to remember that not everyone will experience these side effects while taking Amoxil. The majority of individuals tolerate the medication well with minimal adverse reactions. However, if you do experience any concerning symptoms while on this medication, it is crucial to consult with your healthcare provider for further evaluation and guidance.
In conclusion, while Amoxil (Amoxicillin) is generally considered safe and effective for treating bacterial infections when used appropriately under medical supervision; it does carry potential side effects that users should be aware of. By understanding these possible adverse reactions and promptly seeking medical attention if needed; individuals can make informed decisions about their health and well-being.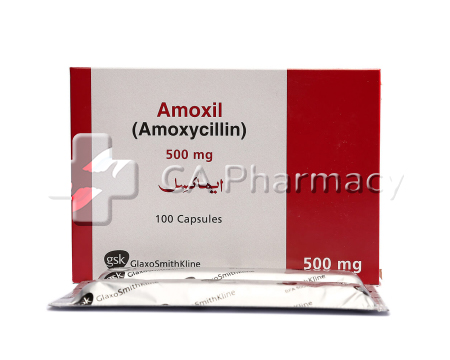 Can I buy Amoxil online over the counter?
The availability of Amoxil (amoxicillin) without a prescription depends on the country and its laws. At our Canadian online pharmacy, you can buy Amoxil online without prescription, you can be sure of the quality of the product as all our products are tested and have quality certificates.
Remember that self-diagnosis and self-medication can be risky. It is always advisable to seek professional medical advice before taking any medicine.