Descriptions
What is Provigil ?
Provigil, also known by its generic name modafinil, is a medication that is commonly used to treat sleep disorders such as narcolepsy, obstructive sleep apnea, and shift work sleep disorder. It belongs to a class of drugs called wakefulness-promoting agents.
Provigil works by affecting certain chemicals in the brain that control sleep and wakefulness. It helps to improve wakefulness and reduce excessive daytime sleepiness in individuals who struggle with these conditions.
One of the key benefits of Provigil is its ability to enhance cognitive function and promote mental alertness. It has been found to improve concentration, focus, and overall productivity in individuals who take it.
It is important to note that Provigil should only be taken under the guidance of a healthcare professional. It may have potential side effects such as headache, nausea, dizziness, or difficulty sleeping. Additionally, it should not be used as a substitute for adequate sleep or as a means to replace healthy lifestyle habits.
Overall, Provigil can be an effective medication for those dealing with certain sleep disorders and seeking improved wakefulness during the day. However, it is crucial to consult with a medical professional before starting any new medication regimen.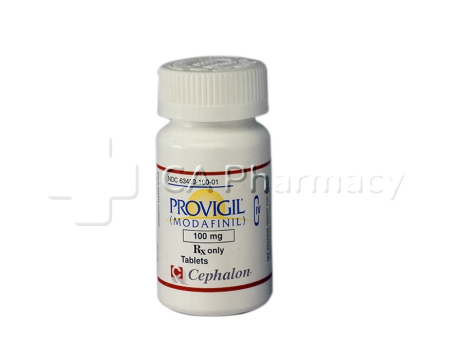 Provigil (Modafinil) - Dosage
Finding the right dosage of Provigil (Modafinil) is crucial to ensure optimal effectiveness and minimize potential side effects. The dosage of Provigil can vary depending on individual needs and the condition being treated.
It is important to note that Provigil is a prescription medication, and the dosage should always be determined by a qualified healthcare professional. They will consider factors such as the patient's medical history, overall health, and any other medications they may be taking.
Typically, the recommended starting dose for adults with narcolepsy or obstructive sleep apnea is 200 mg once daily in the morning. For individuals with shift work sleep disorder, a dose of 200 mg taken approximately one hour before starting their shift is commonly prescribed.
However, it's essential to follow your doctor's instructions regarding dosage adjustments if necessary. Some individuals may require higher doses due to their specific circumstances or treatment response.
It's worth noting that exceeding the recommended dosage without medical supervision can lead to adverse effects. Common side effects associated with Provigil include headache, nausea, nervousness, and insomnia. If you experience any unusual symptoms or concerns while taking this medication, it's important to consult your healthcare provider promptly.
Provigil (Modafinil) - Side effects
When considering the use of Provigil Modafinil, it is important to be aware of potential side effects that may arise. While this medication is generally well-tolerated, it is crucial to understand the possible risks and adverse reactions that could occur.
Common side effects of Provigil Modafinil include
Headaches;
Nausea;
Dizziness and difficulty sleeping.
These are typically mild and temporary in nature. However, if these symptoms persist or worsen over time, it is advisable to consult a healthcare professional for further guidance.
In rare cases, more serious side effects may occur. These can include severe allergic reactions such as rash, itching, swelling of the face or throat, or trouble breathing. Other serious but uncommon side effects may involve chest pain, irregular heartbeat, mood changes (such as anxiety or depression), hallucinations, or signs of liver problems.
It is essential to note that this list does not encompass all possible side effects associated with Provigil Modafinil. If you experience any unusual symptoms while taking this medication or have concerns about its potential impact on your health and well-being, it is always recommended to seek medical advice promptly.
Remember that understanding the potential side effects of any medication allows you to make informed decisions about your healthcare journey. It is crucial to weigh the benefits against the risks and consult with a healthcare professional who can provide personalized guidance based on your specific circumstances.