Descriptions
What is Modalert (Modafinil) 200 ?
Modalert (Modafinil) 200 is a widely recognized and highly effective medication used to promote wakefulness and treat excessive sleepiness caused by certain sleep disorders. It belongs to a class of drugs known as eugeroics, which means it promotes wakefulness without causing the jittery side effects associated with traditional stimulants.
Modalert 200 contains Modafinil as its active ingredient, which works by stimulating certain areas of the brain that regulate sleep and wakefulness. It helps individuals stay awake and alert during their working hours, especially those who experience excessive daytime sleepiness due to conditions such as narcolepsy, shift work sleep disorder, or obstructive sleep apnea.
One of the key benefits of Modalert 200 is its ability to enhance cognitive function. Many users report improved focus, concentration, and mental clarity while taking this medication. It has also gained popularity among students and professionals seeking enhanced productivity and performance.
It is important to note that Modalert (Modafinil) 200 should only be used under the guidance of a healthcare professional. While generally well-tolerated, it may have potential side effects such as headache, nausea, insomnia, or nervousness in some individuals.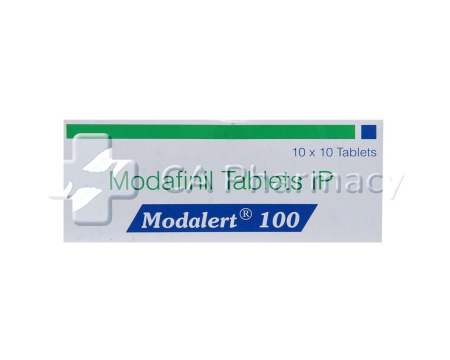 Modalert (Modafinil) Dosage
Finding the right dosage for Modalert (Modafinil) is crucial to ensure its effectiveness and safety. Understanding the appropriate dosage can help users maximize the benefits of this medication while minimizing potential side effects.
The recommended starting dose of Modalert is typically 200mg, taken orally once a day in the morning. This dosage is commonly prescribed for conditions such as narcolepsy, shift work sleep disorder, and excessive daytime sleepiness associated with obstructive sleep apnea.
It is important to note that individual responses to Modalert may vary, and healthcare professionals may adjust the dosage based on specific needs. Some individuals may find that a lower dose, such as 100mg, provides sufficient wakefulness-promoting effects without causing unwanted side effects.
It is advised to take Modalert with or without food, but it's best to avoid consuming it with heavy meals or high-fat foods as they may delay its onset of action. Additionally, it is essential to follow the prescribed dosage and not exceed the recommended daily limit.
If you have any concerns or questions about Modalert dosage, it is always best to consult with a healthcare professional who can provide personalized advice based on your medical history and individual circumstances.
Remember that responsible use of Modalert involves adhering to prescribed dosages and following medical guidance.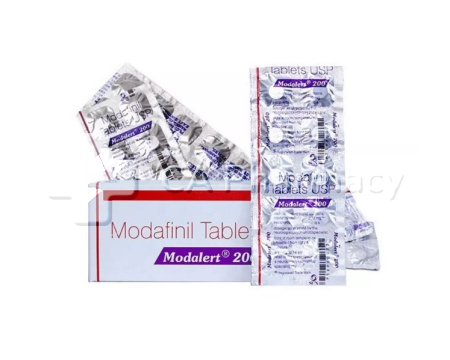 Modalert (Modafinil) Side effects
When it comes to Modalert (Modafinil), it is essential to be aware of the potential side effects that may arise. While Modalert is a widely used medication for its cognitive-enhancing properties, it is crucial to understand the possible risks and adverse reactions associated with its use.
Like any medication, Modalert can cause side effects in some individuals.
Common side effects may include
Headaches;
Dizziness;
Nausea;
Nervousness, and insomnia;
These are generally mild and temporary in nature.
However, it is important to note that more severe side effects can occur but are rare. These may include allergic reactions such as rash or hives, swelling of the face or throat, difficulty breathing or swallowing. If any of these symptoms occur, immediate medical attention should be sought.
It is also worth mentioning that Modalert can interact with other medications and substances such as alcohol or caffeine. It is advisable to consult with a healthcare professional before starting Modalert to ensure there are no contraindications or potential interactions.
In conclusion, while Modalert offers significant benefits for those seeking increased focus and wakefulness, understanding the potential side effects is crucial. By being aware of these risks and consulting with a healthcare professional if needed, individuals can make informed decisions about their usage of Modalert while minimizing any potential adverse effects.